7 Interior Charms of The 2020 Mercedes-Benz GLE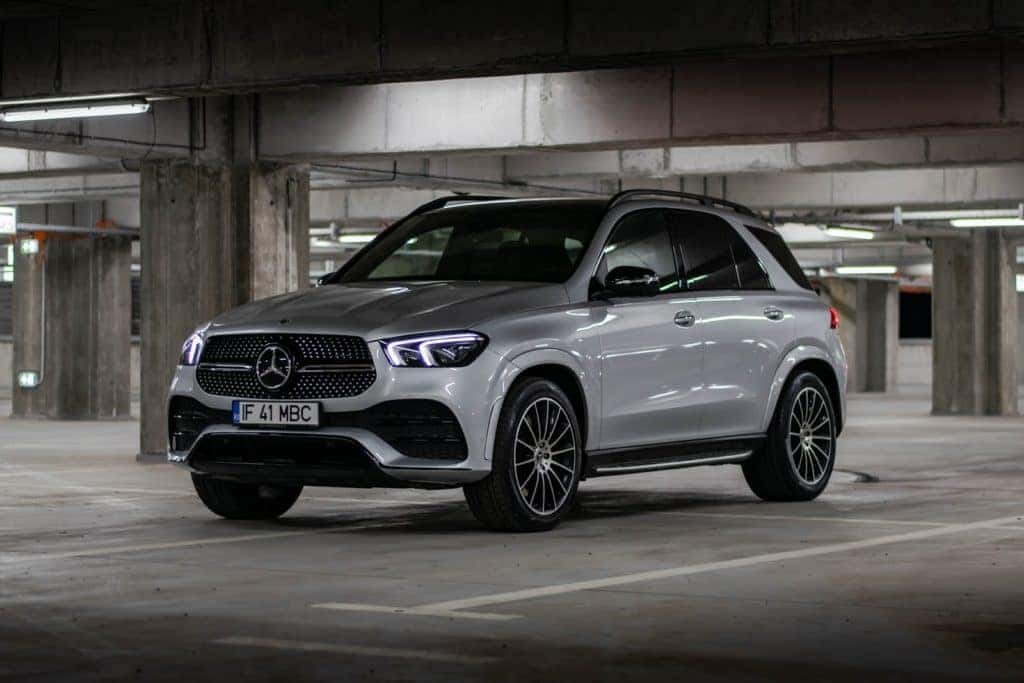 Mercedes-Benz is known as the top dog in the luxury automobile industry, with its lush and swanky design, no matter if its the wallet-friendly A-Class sedan or if its a fast and spirited Mercedes GT Coupe. The company's SUV segment has gained quite a reputation for combining elements of deluxe design and trendy interior features for its passengers, more specifically the 2020 Mercedes-Benz GLE. This mid-size truck has an interior style that is nothing short of excellence, with first-rate materials and features to match. 
Here are 7 Interior Charms of The 2020 Mercedes-Benz GLE.
Seating Morphed Just For You
Most current vehicles allow drivers to adjust and save their chosen seating arrangement in some way shape or form, but Mercedes manages to make this even easier. By utilizing the infotainment touchscreen, the driver can simply key in his or her height, then the seats and steering wheel will automatically tailor to his or her proper stance.
Comfort On Another Level
The GLE already provides great comfort to the driver and passenger by its various massage programs like "wave", "mobilizing", and "classic". It also features the "seat kinetics" system, at which minute movements in the seat cushion and backrest are made here and there to help drivers stay awake during long commutes.
Ambient Lighting
Although Mercedes has an element of class and elegance to it, one shouldn't mistake it for being bashful. Its cool ambient lighting system allows for the changing of 64 colors that drivers can personalize to their liking. At night, the interior resembles a bit of a cocktail lounge and often uses its main themes like "Ocean Blue" and "Red Moon", depending on the driver's particular taste.
Amble Headroom
Mercedes isn't just generous with its features but also with its space, more particularly with its headroom. Front passengers are awarded 40.5 inches of headroom, while rear passengers get 39.6 inches. This spaciousness is even further enhanced by the new panoramic room, which is 50 percent larger than the previous version.
Interactive Navigation System
The "Hey Mercedes" voice control feature has the ability to understand natural language with its advanced MBUX (Mercedes-Benz User Experience). There are plenty of ways to interact with the friendly navigation system through commands like "Hey Mercedes, I'm hungry" or "Hey Mercedes, I'm tired" to which the system will either give you options for different restaurants or hotels along the driver's route.
Augmented Reality
The MBUX isn't the only highlight for the Mercedes navigation system, it also has an incredibly detailed augmented reality. A forward-looking camera is exhibited on the central display screen for live images, including names of streets, conducting arrows, and other helpful information to help guide the driver.
Thermalized Cupholders
This is feature is quite uncommon, even in luxury vehicles. For $170, buyers can opt for heated or cooled cupholders. Simply click the center switch, and this will activate the climate control.
John Sisson Motors
John Sisson Motors has a plethora of models that perfect for different consumers with individual needs and wants, including the 2020 Mercedes-Benz GLE 350.  Shoppers have the option of purchasing either new or pre-owned vehicles. Visit our dealership site to view the Mercedes-Benz inventory and speak with an online representative for more information.
Photo Source/Copyright: Shutterstock via photographer Gabriel Nica
*European Images Shown