2021 Mercedes S-Class Powertrains Made For The North American Market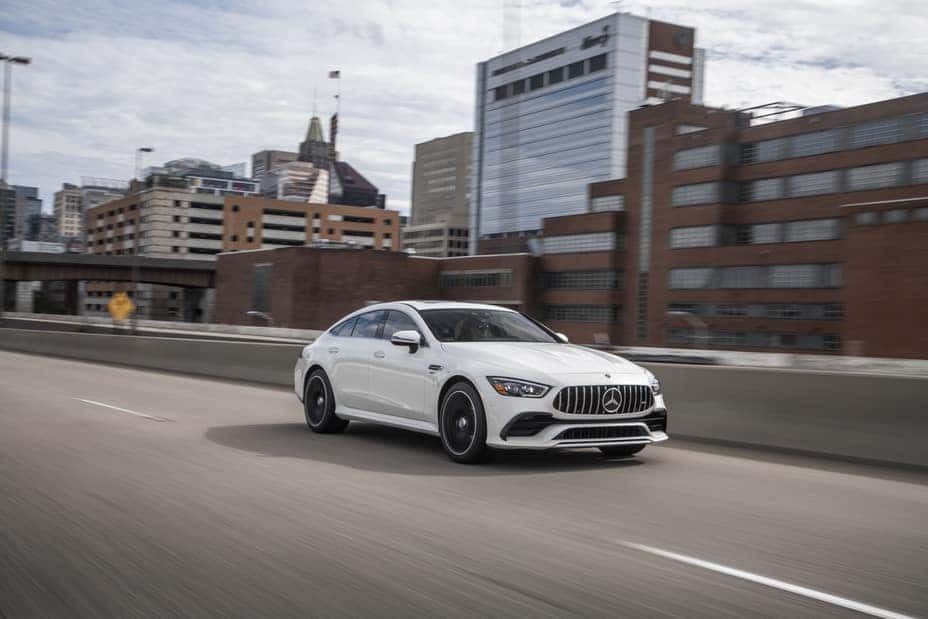 The debut for the 2021 S-Class is fast approaching on September 2nd, and little by little bits of information regarding Mercedes top-tier model are being revealed. The famous German automaker already gave us much insight into the new luxury cabin and also explaining new modifications that will be brought to the table. Additionally, automobile magazine MotorTrend has reported new information about the engine lineup that will be available for North America.
For starters, Mercedes will lead off in the States with an S500 readied turbocharged 3.0-liter inline-six engine, powering up to 429 horsepower. The base model will be classified as a mild-hybrid since it will harness an extra amount of electrified horsepower: 21 to be exact, thanks to the EQ Boost set up. Some Mercedes enthusiasts might find these output numbers to be somewhat familiar, mainly because the electrified powertrain is offered in an assortment of "53" models. This engine gives out 384 lb-feet of torque just as the Integrated Starter-Generator" (ISG) fixed to the M256's crankshaft produces 184 lb-ft of torque.
Following this, the huskier S580 with a twin-turbo 4.0-liter V8 dubbed M176 creates a solid 496 horsepower coupled with an extra 20 horsepower using the ISG. The torque produced by this engine will come at 516 lb-ft (700 Nm). Both of these S-Class models will be paired up with a standard all-wheel-drive 4MATIC® system.
Additionally, the S50 will gain an "e" at the end of its name to identify it as a plug-in hybrid model. Weirdly enough, it will dump the V8 engine in favor of the S500 but will also drop the horsepower to 362.  The conventional engine will be paired with an electric motor bringing out 140 horsepower for a combined output of almost 500 horsepower and the same torque as the standard S580 with its larger V8.
With the help of the 28-kWh battery pack, the S580e is aimed to ride at 60 miles on just electric power. As Motor Trend explained, this would express more than twice the range of the energetic 3030 S 560e. For those who have concerns about the battery gobbling up the available cargo capacity, there's no need to fret. Mercedes took great strides in prioritizing practicality by installing the rear axle lower into the body to match with the battery.
After some time, AMG® models will emerge with a jaw-dropping 800 horsepower for plug-in hybrids. Although there won't be an AMG® S 65 for the time being, the twin-turbo 6.0-liter V12 will still serve an option in the Maybach S-Class and for the first time, will be available in all-wheel-drive.
Internationally, the automaker will also sell its refashioned S-Class with an assortment of diesel engines, including a 3.0-liter straight-six with 282 horsepower and lb-ft (600 Nm). This will act as the foundation unit in Europe. Meanwhile, China and other markets with large taxes and huge-displacement engines will even be gifted with a four-cylinder.  In China, the CLS 260 has already been made available with a turbocharged 1.5-liter gasoline engine figured at 184 horsepower and 207 lb-ft. Moreover, a four-cylinder G350 will come with a 2.0-liter with 299 horsepower and 295 lb-ft. 
Finally, the upcoming S-Class will also get a new electrified EQS sister set to arrive next year, it will also have a swanky new exterior and interior design. These electric models will roam more than 435 miles between charges, therefore twinning with the concept car revealed about a year ago at the Frankfurt Motor Show. 
John Sisson Motors
When the time finally comes to purchase your new S-Class, be sure to do it John Sisson Motors! We have an amazing assortment of new Mercedes models that are suitable for a variety of different needs. Those who are interested in any of our vehicles can simply view our online new car inventory and chat with a representative for further assistance.
Photo Source/Copyright: Mercedes-Benz Media Newsroom