2021 Mercedes-Benz S-Class Gets An E-Class Inspired Revamp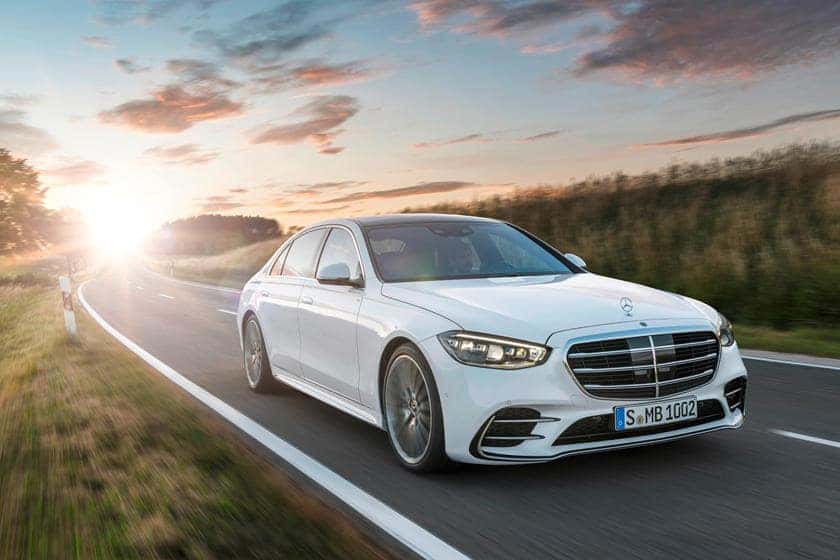 Extreme S-Class Makeover
The 2021 Mercedes-Benz S-Class' new design signifies the beginning of a new era for the flagship luxury model. Taking significant notes from the recent revamp of the E-Class, their latest high-tier sedan shows off a larger grille, refashioned headlights, and a profile that is far more refined. In order to avoid similarities with other cars from another German automaker, Nikita Chuiko, a render artist, was able to make strategic modifications with the S model by fusing modern technology with a retro type of design.
Taking a bit of influence from the legendary 1990s W140 full-size luxury car, Chuiko added horizontal lines to the vehicle's side in order to stand out more on the S model's pristine profile,  with a smaller and more uniformed grille, as well as its more boxlike front and rear lights.
From behind, the taillights are no longer extended to the trunk and the S-Class full-width chrome bar has been fastened underneath the rear lights and the exhaust tips are concealed under the rear bumper, which was a recurring theme among cars in the 1990s. In order to give W140-inspired a more modern feel, the car's pop-out door handles have been saved, giving the S model a glossier design than the original 1990 sedan. More angular side mirrors also help to spruce up the body.
When the 1990s W140 S-Class made its debut, it trotted out a slew of technological advancements, such as the Insulated glazing, automatic closing doors and a trunk lid, airbags on the sides, parking radars, and electronic stability control.
In the same manner, the 2021 S-Class creates quite a spectacle with its technological marvels, especially with its head-up display performing with 3D augmented-reality, the car also shows off its level 3 self-driving systems. The engine of the S-Class W140 was made with a 6.0-liter V12 powered at 408 horsepower until 1993, and then 394 horsepower from 1993 to 1998.
A twelve-cylinder powerhouse will also be offered in the latest Mercedes-Benz flagship, however, it will be set apart for the range-dominant Mayback version. For the original S model, the company is offering buyers the option of choosing between a 3.0-liter turbocharged inline-six producing 429 hp and 384 lb-ft of torque or a 4.0-liter twin-turbo V8 with 496 hp and 516 lb-ft. Each of the two makes use of a nine-speed automatic transmission and even has mild-hybrid assist.
John Sisson Motors
When the 2021 S-Class finally does arrive, be sure to purchase it at John Sisson Motors. We have a wide range of Mercedes-Benz models that are suitable for diverse needs and at various prices. 
However, for those who absolutely can't wait for the latest S-Class can also purchase a 2020 version at our store, it rocks a dynamic 4.0-Liter V8 Twin Turbocharged engine that pushes our 463 horsepower with 516 lb-ft of torque and is loaded with advanced tech features. 
Those who are interested in any of our models can simply view our online new car inventory and chat with a representative virtually for further assistance. 
Photo Source/Copyright: Mercedes-Benz
*European Images Shown