2021 Mercedes-Benz CLS Gets A Fresh New Look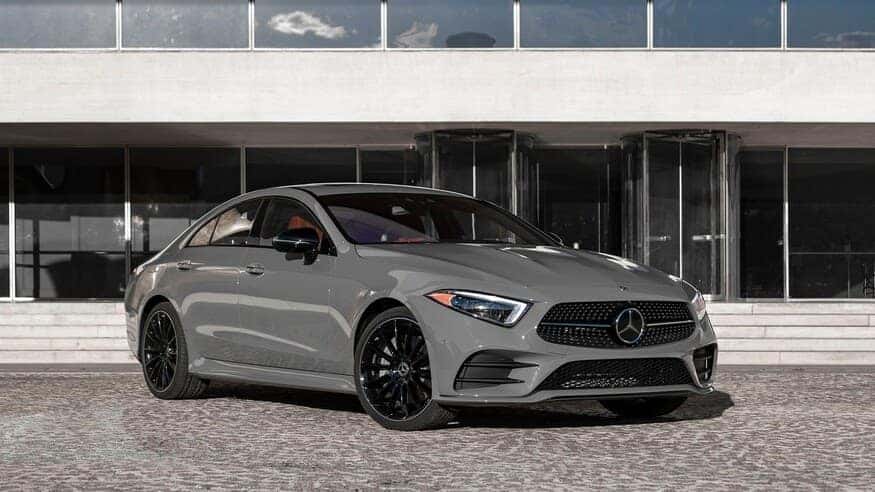 When the Mercedes-Benz CLS-Class first came onto the scene, it was marketed as a lively four-door fastback that was based on the E-Class platform. It was also heavily promoted as a coupe, even though it's really a sleek sedan. Regardless of the white lie, this model still has a lot to offer and plenty of substance to go with it. This year, an updated 2021 version of the CLS is going on sale and will boast a revamped MBUX latest infotainment system.
The luxury company's latest infotainment system also incorporates the understanding of humanistic language, one can make their requests known to the system by simply saying "Hey Mercedes!" then follow with his or her question or demand. This incredibly smart system has the ability to learn the behavior of the driver and deduce their wants before they do, examples of this include bringing up the number of a friend or family member that the driver frequently calls around the same time. 
The system is programmed by the use of two screens on the dashboard, both 12.3-inches in size. On next year's CLS MBUX, the augmented reality is offered for the navigation system. Important information like arrows, household numbers, and data from traffic lights are placed directly onto the display. Gesture controls can also be used to perform particular functions inside the rolling cottage.
Automotive magazine, MotorTrend recently reviewed the newest CLS, and through their evaluation, they confirmed that the touchscreen and voice commands work pretty well, though they found a bit of difficultly with navigating through the submenus to perform certain functions. However, one must keep in mind that this is a relatively unfamiliar system, so once the driver spends more time playing around with the functions, it should become a piece of cake to use in no time. Overall, the new MBUX is has come a long way from its previous grandpa-ish knob-functioning and non-touch COMAND® system.
Alongside with the advanced multimedia technology, the 2021 CLS will be gifted with two new paint colors, which include Mojave Silver and Cirrus Silver. According to another automotive magazine, Car and Driver, the overall look of the cabin is incredibly glamorous and has a very premium aesthetic, especially due to its Nappa leather upholstery. They also commented that driving this sedan provides a smooth and calm feel. There are five driving modes to choose from to enhance this experience even more, which are Eco, Comfort, Sport, Sport Plus and Individual. 
John Sisson Motors
The sporty 2021 Mercedes-Benz CLS and even sportier AMG® CLS 53 is set to arrive in dealerships towards the end of this year. Prices have not yet been announced, but MotorTrend estimates that it will likely cost around $70,945 as the starting price.
For those who simply cannot wait to get his or her hands on a CLS, check out our new online car inventory at John Sisson Motors, we are currently selling these energetic "Coupes" as 2020 AMG® versions between roughly $80,000 to $90,000, (plus destination fee). Those who are interested in any of our Mercedes models can make a virtual exploration on our dealership website, once you find something that feeds your fancy, simply chat with an online representative for further assistance.
Photo Source/Copyright: Mercedes-Benz