2020 Mercedes-Benz GLB250 Review: The Affordable and Still Luxurious SUV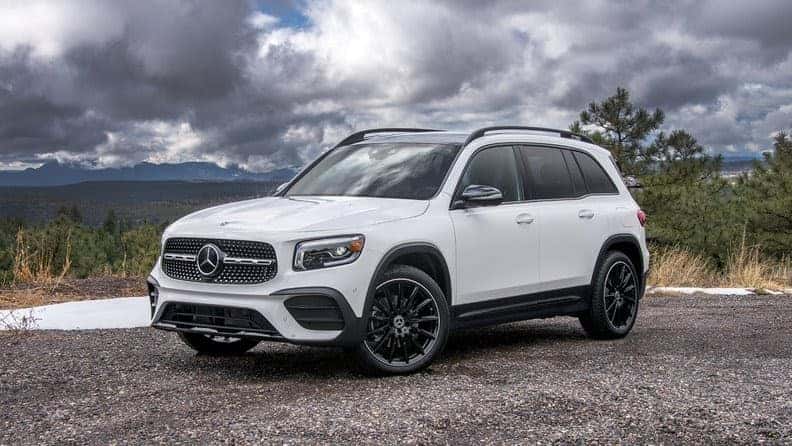 Recently, the beloved luxury vehicle company, Mercedes, has been getting a bit of heat from a few critics for daring to promote some affordable cars. One reviewer from Telegram, a local news site in Massachusetts, said that luxury brands lost their cachet after confusing production for mass production solely in the name of profits.
Here's the thing, Mercedes-Benz will always commit to some level of exclusivity and still does heavy promotion for those types of vehicles, such as with the 2021 EQS, an all-electric vehicle, that goes for a starting price at $96,000, (plus destination fee) or even the 2020 GT AMG® C Roadster that John Sisson Motors is selling for $179,515 to avid enthusiasts.
Just because Mercedes has a section of budget-friendly vehicles in their inventory doesn't mean that it loses its status, especially given that the material is still made with exclusive materials. If anything, the company is simply making a smart business move by selling cars to different kinds of customers rather than relying on only one kind.
Slowly but surely the company is amplifying its flourishing portfolio of reasonably-priced front-wheel-drive vehicles, which include the GLA, CLA, A-Class and latest 2020 GLB 250 4MATIC®.
The new and luxurious GLB slots between the smaller front-wheel-drive GLA and the larger rear-wheel-drive, but still compressed, GLC. The GLB's wheelbase is 5.1 inches longer than the GLA with 111.4 inches, but all in all, the length is 1.7 inches shorter than the GLC. It's pretty roomy for a compact (182 inches long) and offers the cabin with two or three rows. Shoppers will certainly get bang for their buck given that the front-wheel-drive GLB 250 has a starting price of $36,600, with an extra $2,000 for the all-wheel-drive, and $995 for the destination charge. The GLB only starts to have a "luxury price" if one decides to go crazy on the options…not like that's necessarily a bad thing.
For those who say "money is no object", here are some options. GLB leather seats go for $1,400. Then for $360, you can feel Fast and Furious with the AMG® sport steering wheel. 20-inch AMG® wheels go for $1,050, while heated and ventilated seats are $1,030. The panoramic sunroof is $1,500, adjustable suspension damping is $900, SiriusXM Satellite Radio is $460, a Burmeister surround sound system is $350, ambient lighting is $310, and wireless charging mat is $200.
Recently, Inforum, a daily newspaper in North Dakota, looked at a test car with a sum of packages, such as the "Premium Package" that included the center 10.25-inch digital display, 10.25-inch digital instrument cluster, and auto-dimming rearview and side mirrors. There's also an advantageous "Driver's Assistance Package", that tacks brake assist, cross-traffic alert, blind-spot detection, active cruise control, lane-keeping assist, lane changing assist, emergency stop assist and evasive steering assist for $2,250. For $1,090, one can utilize the "Parking Assistance Package" that enables the vehicle to park itself.
Packages that add a little more bling (and are also useful) include the "Exterior Lighting Package" with active LED headlamps and automatic high beams ($900), "Multimedia Package" for navigation with augmented reality and speed limit assist ($1,150), "Night Package" that (adds) high gloss black exterior trim ($400), and "AMG® Line" trim (along with) front perforated discs ($2,250). Overall, the total cost could be $57,475, which can still be considered in the realm of reasonably-priced vehicles compared to Mercedes more exclusive models.
Despite its lower price, Mercedes-Benz certainly isn't stingy in providing high-class features. On the interior, front-seat occupants are welcomed by a familiar long twin-screen display seen in its swankier siblings. Apple CarPlay and Andriod Auto are standard and it's much more advanced than the previous version, it has high-definition graphics that are nothing short of spectacular and a large touchscreen that acts very much like an iPad, though one has the option to use the center console-mounted touchpad. A number of shortcut buttons create a more user-friendly experience. 
In the first two rows, the seats provide a comfortable feel and it has an ample amount of head and legroom. The firm seats provide great support over long distances, and front seats, in particular, seem less narrow than those in the mechanically-similar CLA.
The 2020 GLB is paired with a turbocharged 2.0-liter four-cylinder engine boasting 221 horsepower and comes with a recently developed 8-speed dual-clutch transmission to the front wheels, or all four should you opt for the optional 4MATIC® option. The latest Mercedes SUV capitalizes on its available power due to the new transmission, which often seems to be in the proper gear; Paddle shifters on the steering wheel are there if you want to quickly shift. The AWD works inconspicuously, as virtually no mutual effort is needed from the driver.
All in all, its a fairly quiet ride and the handling is close to perfection, especially through corners and over bumps. Despite what the critics say, Mercedes isn't going anywhere and speaking of which..John Sisson Motors has a plethora of models that are perfect for different consumers with individual needs and wants, including the 2020 Mercedes-Benz GLB 250.  Shoppers have the option of purchasing either new or pre-owned vehicles. Visit our dealership site to view the Mercedes-Benz inventory and speak with an online representative for more information.
Photo Source/Copyright: Autoweek